My last storytelling performance of the year this weekend (Christmas and Winter Tales - I'm telling Anglo Saxon stories), and I will be able to focus on this new project.
I've already I think 15 stories to work with that mostly will work as a continuous narrative, and have begun to look around for booking venues to perform in before the main event at Witchfest 2020. My first plan is one of the venues around Glastonbury as I will be down there in the spring to do some writing and see friends.
Thoughts so far is that I can produce a script for single performance, and possibly stretch it out to a group performance. If that works out then fair warning, I will be seeing if any of you lot want to join in
First date is now booked - 22nd May 7.30pm in Glastonbury. Flyers to follow (well, once I've actually made them!).
Currently talking with a fantastic venue in London - one of my favorite places in fact…
We are now go! Very exciting. I don't think any of you are down that way from what I remember, but if you are then do please come along. And if anyone has any other venue ideas I would welcome them. Thanks K
A FB event is now up, and currently looking at other venues for later in the year. Maybe London if I can, and a very good chance chatting with Pagan Federation Scotland for inclusion in one of their events. @Allati I might see you both again sooner than I expected
Another date is set (more details to come). This time for London at the Atlantis Bookshop, 18th July, 2.30pm
Pantaloons, I think I'm in Devon the end of July
No worries. I'm sure to repeat these if they go well
Plus, now my cold is almost gone I'm going to be able to start rehearsals which I'm going to video record to help with presentation. If, I'm pretty happy with them then I will upload to YouTube and post links here.
Currently planning northern locations…
Nottingham/Mansfield will be added soon!
Nottingham area now sorted. Looking for Kent, and still need to negotiate Scotland venue - though that might not be this year now.
Now I'm almost over this stupid cold, I started rehearsals in-front of my camera last weekend and it went OK. Once I've hammered out a few stories that I'm happy with then I will definitely be putting them on YouTube and linking here. Really excited now I can actually focus and am seeing people say they are going and not necessarily people I know too.
Will be keeping my event page updated as and when.
Hi all. I've been watching one event after another cancel, now understandably most of these are large events, lots of people and complex logistics. Mine aren't quite in that league.
Nevertheless, I am paying attention, and it may come to it that they won't happen at that location, and at that time.
Closer to the time, in the hope that all of this clears we'll see. Everyone's health is more important than this and be assured if this does not happen, it will do at some point once we're able to do so.
In the mean time stay safe and stay tuned for updates - you never know I might have another option.
Kev
Looks like I've been roped into do an hours worth of storytelling for the Pagan Federation Scotland conference… If possible folks, do lend them your support as they have had to cancel their event due next month at huge loss.
http://www.scottishpf.org/conference.html
More to come.
OK Recorded the stories of 'Isis and Osiris' and the 'Doomed Prince' for them. Can't release them until their conference at the end of April.
Just recorded the 'Sekhmet and The Destruction of Mankind' for the Children Of Artemis. May be doing some 'Songs Of The Harper' for them too. They may release sooner so will post here as soon as.
While I was recording 'Sekhmet' the PF asked if I could do a basic Kemetic primer so that will come too.
Story for CoA just gone live…
Some good news and some bad news… The bad news (though of no surprise to anyone) is that my storytelling performance in Glastonbury next week has been postponed. New date will be 14th may 2021. Not sure yet what state my two events in July will do.
The good news is here is an hours worth of recordings for the talk I did for the Scottish Pagan Federation conference currently being held online.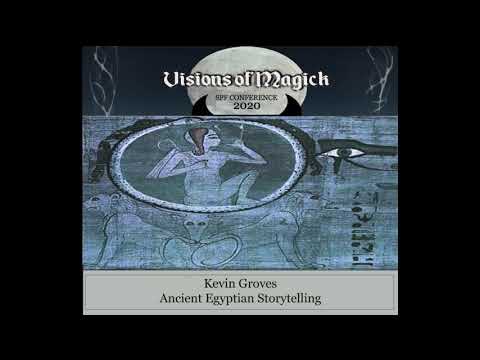 After the disappointment of postponement of the Glastonbury (and most likely the rest) of the story telling events I do have some exciting news.
While I will still tell the many stories I already know, I've been spending the morning going through much of my bookshelf (still a stack to go) looking for inspiration for more stories.
Wow I have pages of interesting ideas ranging from the more obscure and unusual tales of the gods, to stories on daily life including dramatisation of real life documented court cases! I love a good murder mystery and a bit of gossip
I want to bring other aspects of ancient Egypt to life so I've loads of ideas to work on dramatisation of the documented rituals, festivals and religious texts to help understand what they saw in all of this, and why such beauty caught hold of me, my imagination and my life in my childhood. I'm sure many others who have a similar love for ancient know exactly what I'm saying
I think I've just given myself many months of hard work. It will be worth it though I see the imagery in my head already.
Back to the reading…
A heads up… A sample of my favorites from the Songs Of The Harper is going live on the 12th via the Children Of Artemis. I will sling the link to the event when its up in the next couple of days as well as a direct link to the YouTube once its broadcast.
I shall purchase local beers in preparation for this event. promises to be one of those events lol